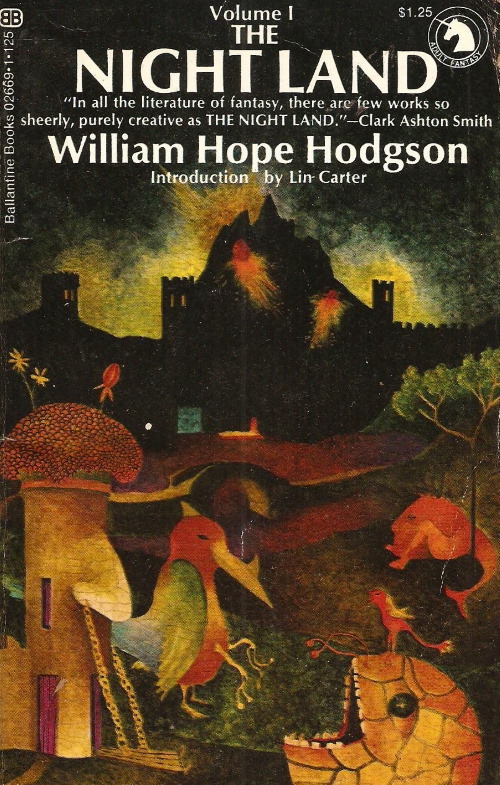 The Night Land is an astonishingly original, imaginative, and bizarre piece of fiction — one of the most memorable books I've ever read. And yet, so powerful are its idiosyncrasies that I would hesitate to recommend it to anyone.
Hodgson was among the progenitors of what was called for some time "Weird fiction," an ur-genre which translated to modern parlance comprises horror, science fiction, fantasy, and others not common at the time, though with serious literary pretensions, to differentiate it from the lurid and numerous stories and novellas appearing in pulp magazines.
He is best known today for a few of his stories of nautical horror ("The Voice in the Dark" and "The Derelict" for instance) and the genre-flouting The House on the Borderlands, whose divagations in deep time and space place it in a lonely space halfway between supernatural horror and a long-form narrative of a DMT episode.